Fiona Grigg
Acupuncture, Western Herbal Medicine

As owner and practitioner of the Jacaranda Therapies Fiona is a very experienced Acupuncturist and Herbalist with a keen interest in Nutrition, she has worked and studied in the health and disease field for more than thirty five years. Prior to graduating with a Bachelor in Acupuncture she worked as a Registered Nurse/Midwife in both Australia and the UK. Following this Fiona studied Naturopathy for two years then transferred to a Traditional Chinese Medicine College and studied Chinese Medicine – Acupuncture and has since also completed a Diploma in Medical Herbalism.
Begining her career in Natural Medicine working in a rural community as a locum, Fiona followed this by working in an inner city practice whilst teaching acupuncture at Acupuncture Colleges Australia (now called Endeavor college of Natural Health). After working for another 4 years in Asia, she has been practicing at Jacaranda Therapies for the last 22 years.
Fiona's wealth of experience in health care practice means she has treated a whole range of different conditions whilst utilising a broad base of wholistic disciplines. Continuously attending seminars in Acupuncture, Herbalism and Nutrition her knowledge is drawn from both traditional and modern research in the natural medicine field.
The combination of therapies enables Fiona to have a useful base from which to aid you in both "dis-ease" prevention and treatment whilst achieving better health and wellbeing.
QUALIFICATIONS
Registered Chinese Medicine Practitioner – Bachelor of Acupuncture
Diploma of Medical Herbalism
MEMBERSHIPS
Registered Member of Chinese Medicine Board of Australia (AHPRA)
Fellow of Australian Acupuncture and Chinese Medicine Association (AACMA)
Full Practitioner Member of National Herbalists Association (NHAA)
Full Member of Australian Naturopathic Association (ANPA)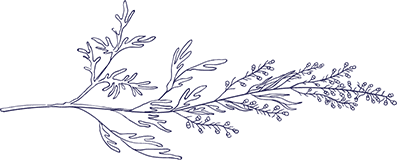 Tegan Mallett
Psychologist (Medicare approved) Acceptance Commitment Therapy, Children/Adults/Families
INDIVIDUAL/FAMILY THERAPY
Tegan aims to teach people how to handle challenging moments in life (the things you want to control but can't) and get connected with what you want, and need, to live a rich and meaningful life. Utilising the teachings from Acceptance Commitment Therapy and other therapeutic methods Tegan intends to support you through life's challenges. Tegan's holistic approach to wellness will hopefully compliment your current journey to health and happiness.
COMMON CONCERNS
Stress
Worry
Anxiety
Depression
Grief and loss
Parenting support
Parent/child relationship concerns
Social difficulties (child and adult)
Relationship concerns
Behavioural concerns
Sleep difficulties
Tegan has trained in a variety of therapeutic models including Acceptance Commitment Therapy (ACT) and Cognitive Behavioural Therapy (CBT). Tegan is also trained in Circle of Security (COS), Parent-Child Interaction Therapy (PCIT), Family Therapy and Strengths-based Therapy. All of these treatment methods are renowned for their solid foundations in research and clinical trials and are considered effective treatments for many mental health issues for many clinical groups.
ABOUT TEGAN
Tegan is a registered Psychologist with nearly 10 years experience in the field of mental health, child protection and alternate care. She has been working as a private Therapist for over a year and has growing interests and skills in supporting people living with Anxiety.
Starting as a Child Safety Officer, Tegan then progressed to an Alternate Care/Foster Carer Support worker, a Placement Support/Senior Youth worker, through to being the Goodna Therapeutic Residential Services Therapist in 2009 before starting as a Mental Health Clinician with the Child and Youth Mental Health Service – Evolve Therapeutic Services in 2010. Tegan has also worked as a Parent Child Interaction Therapist and an external consultant and assessor for training courses such as Certificate III and Diploma in Child Youth and Family and Counselling.
Tegan has worked in both government and non-government organisations and has developed a strong framework Attachment and Trauma, Systems theory, Therapeutic case management, vicarious trauma and self-care and burnout management. She has held several positions where supporting staff has been a large part of the role and she has skills in helping build therapeutic knowledge and resilience.
MEMBERSHIPS
General registration with the Psychology Board of Australia
Associate membership with Australian Psychological Society
Medicare Provider
Private Health care rebates may also apply for some individuals.
Full Professional Indemnity Insurance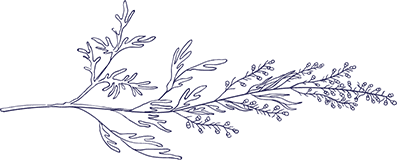 Bettina Schmoll
Herbal Medicine, Naturopathy

Bettina joins the clinic with almost 20 years of clinical experience. Coming from a background in nursing not only in Australia, but also Germany, has been extremely advantageous. She completed an Advanced Diploma in Applied Science with the inclusion of an Aromatherapy Certificate taught by the founder of the Perfect Potion stores, Salvatore Battaglia in 1998. This has led to a special interest in manufacturing treatment tailored to your specific needs, especially in skin disorders.
With a passion for herbs, even in the garden, she went on to teach Herbal Medicine and has been doing so at the Endeavour College of Natural Health since 2003. After completing a Masters in Health Science at UNE in 2007, Bettina continues to guide her students and patients. Supervising final year students in a clinical environment with a focus upon the diverse use of herbs, as well as empowering you as a patient to trust your capacity for self-care is a priority in her approach.
As current president of the Queensland Herb Society, she is responsible for co-ordinating the general meetings but also running workshops in manufacturing and herbal medicine. Have you ever wanted to know how to make a foolproof cough syrup? Ask Bettina for a recipe, it is easier than you think.
What about managing your diet to reduce PMT symptoms? Or even understanding which missing nutrients are responsible for those cravings? Have you ever wanted to know what the coating on your tongue means? Bettina can tell you whether you are having trouble focusing, pushing yourself too hard, or even if there is a link between your stress and your digestion just from your tongue. Using this and other diagnostic techniques has been advantageous in establishing a comprehensive treatment protocol for patients. The outcome is to achieve physical, mental and emotional wellbeing.
Bettina uses Naturopathy and Nutrition to aid in treating the following:
Eczema/ Dermatitis
Psoriasis
Rheumatoid arthritis/osteoarthritis
Chronic fatigue syndrome
Menstrual irregularities – such as extremely heavy bleeding, cycle irregularities, PMT
Immune disturbances – such as acute on chronic recurring infections in both children and adults
Nervous system imbalances
Food allergies and intolerances
General feelings of dis-ease caused by poor stress tolerance
QUALIFICATIONS
Masters in Health Science
Graduate Diploma in Health Science (Herbal medicine)

TAE40110 Certificate IV in Training and Assessment

Advanced Diploma / Naturopathy


Membership
MEMBERSHIPS
Full member Naturopath and Herbalist Association of Australian (NHAA) – Member No. 155797

Start your journey to better health today
OR CALL 0403779983 / (073367 0266)